It's garden time! (see below for dates)
For the 10th year in a row, RPCVs of Colorado, Grow Local, Volunteers for Outdoor Colorado and other community partners will be caring for garden plots at Civic Center Park. As a point of pride, this is one of the most visible gardens in Denver and we have been able to keep this site—because we are meticulous! Let's keep it up!
Last year we harvested 385.5 pounds of fresh vegetables.
Dates for your calendar (starts at 5:30 pm):
October 8th Pull up!
Located on the South side of the McNichols Civic Center building, 144 W Colfax Ave, Denver, CO 80202.
#letskeepgrowing #turnipthebeets #thymetostartplanting #Totallyradish #letsgetintowheat #growlocal #volunteersforoutdoorcolorado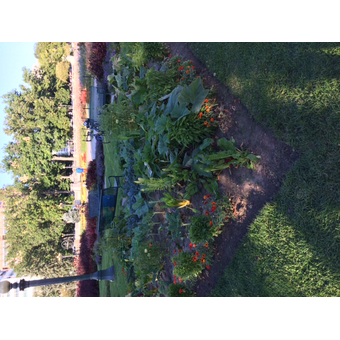 144 W Colfax Ave, Denver, CO 80202