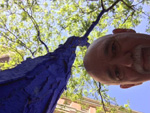 Charlie Hunt is the President of the RPCVs of Colorado. Charlie served as a Peace Corps Volunteer in Vanuatu from 2006 – 2008 as a business enterprise volunteer. He has been active in Returned Peace Corps Volunteers of Colorado as a member of the Welcome Wagon Committee for the past six years. As a Rotarian he has served as the club president, international service chair and club foundation president for the Denver LoDo Rotary club. Within Rotary he has worked with other RPCV Rotarian to promote the signing of the partnership agreement between Peace Corps and Rotary International. Within that project he currently serves as the Outreach Chair for Partnering for Peace: Friend of Peace Corps and Rotary, an NPCA affiliate group. In his neighborhood, Charlie serves on three committees being a co-lead on the Golden Triangle Creative District Improvement committee. Charlie retired from the Downtown Denver Partnership in 2018 where he worked in operations for the Downtown Denver Business Improvement District and the 14th St. General Improvement. In that role he was the subject matter expert for growing trees in a downtown urban setting and called the "wizard of watts" in working with 16th St. Mall vendors to ensure that their electrical needs could be met.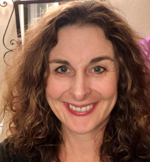 Sheila Mahony is the Vice President, and joined the board in 2018. She is a Colorado native and studied at CU Boulder, and later earned a Master's in International Development from American University in Washington, DC. Sheila was a Youth Development volunteer in Ecuador from 2001-2004. Her favorite activities there were the early–evening groups for teens that she facilitated in her community in the Loja barrios. She now works at Florence Crittenton Services, a non-profit organization that serves teen families in the Denver metro area.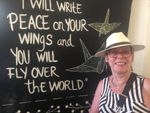 Nancy Cole is the Secretary of the RPCVs of Colorado. Following a career in clinical and educational social work, she served as a Peace Corps volunteer in Vanuatu in the South Pacific from 2006-2008 with her husband, Charlie Hunt. As a Health Extensionist, she worked with the ten villages on her island to facilitate health education and planning, renovate a health clinic, and construct a maternity clinic. As a fundamentally urban person, she now finds joy in living in the civic and cultural heart of Denver where she served as the administrator of the Golden Triangle Association. She is currently continuing her passion as a potter.
Arvis Layton is the Service Project Chair, joining the team as of May 2019. Arvis served as a Water & Sanitation volunteer in Gracias, Lempira, Honduras from 2003 to 2005. During his time in the mountains of Honduras, he worked with remote communities to design gravity-fed water systems. After COS, he lived in DC for 12 years before moving to Denver and now works with a small technology company. Arvis is also a member of the RPCV Rotary Club group.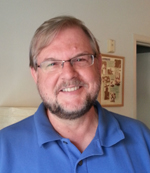 Randy Monson is both treasurer and has been the Membership Chair since 2008 and liaises with the Fort Collins RPCV community. He served as a TEFL teacher in Cote d'Ivoire from 1978-1980 where his lesson plans included improvised conversations between Bob Marley and Mohammed Ali. He still cultivates an extensive African music collection, though no longer dances to disco. Currently, Randy is CFO of Envirofit International, a social enterprise leading the development and distribution of clean cookstoves.
Suzanne Smith serves as the Advocacy Chair, starting in this role in May 2012. She head up many of the advocacy efforts for the RPCVs of Colorado, including organizing meetings with elected officials and encouraging members of the Peace Corps community to advocate on behalf of the Peace Corps program. Suzanne served as a Health Extension Volunteer in Mongolia from 2005 to 2007, where she enjoyed the cold winters but was always grateful for the warm summers. Suzanne now works for a Denver-based nonprofit that supports Community Health Centers.