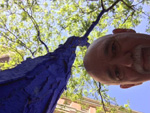 Charlie Hunt is the President of the RPCVs of Colorado. Charlie served as a Peace Corps Volunteer in Vanuatu from 2006 – 2008 as a business enterprise volunteer. He has been active in Returned Peace Corps Volunteers of Colorado as a member of the Welcome Wagon Committee before becoming president. As a Rotarian he has served as the club president, international service chair and club foundation president for the Denver LoDo Rotary club. Within Rotary he has worked with other RPCV Rotarian to promote the signing of the partnership agreement between Peace Corps and Rotary International. Within that project he currently serves as the VP for Partnering for Peace: Friend of Peace Corps and Rotary, an NPCA affiliate group. In his neighborhood, Charlie serves on three committees being a co-lead on the Golden Triangle Creative District Improvement committee. Charlie retired from the Downtown Denver Partnership in 2018 where he worked in operations for the Downtown Denver Business Improvement District and the 14th St. General Improvement. In that role he was the subject matter expert for growing trees in a downtown urban setting and called the "wizard of watts" in working with 16th St. Mall vendors to ensure that their electrical needs could be met. For fun Charlie enjoys playing music, (singing, harmonica and guitar) and is on track to complete the building of a guitar in May of 2022. He also "enjoys" going to the gym and has been doing such for forty years.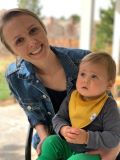 Samantha (Sam) Temple joined the RPCV Colorado board as Vice President in May, 2022. Sam served alongside her husband in Tanzania 2012-2014 as an Environment Education and Sustainable Agriculture volunteer. Sam has resided in Denver since her return from service and keeps her connection to East Africa close through her work and research. As the co-founder/Director of a Denver-based international organization, the East Africa Fund, Sam works with a network of local NGOs in East Africa to improve and promote the development of the third sector. While based in the U.S., Sam works to educate funders, donors, and development professionals on the importance of local partnerships and local ownership. As a researcher, lecturer, and PhD candidate at the University of Colorado Denver, Sam studies USAID policy and teaches courses in nonprofit management and international development. She is completing her Phd in Public Affairs and received a Master's in Public Administration from the University of Colorado Denver. When not working Sam is gardening with her two-year old Simon.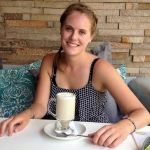 Sonja Meintsma joined the RPCV Colorado Board as the Secretary in May 2021. She served as an Agriculture & Food Security Volunteer in Zambia, 2015-2017. Sonja works as the Regional Director for the Southern Region of Colorado with Drive Clean Colorado. Based in Colorado Springs, Sonja acts as a Drive Electric Colorado Coach delivering education and resources to advance EVs and EV chargers. She holds a Master of Public Affairs with a focus in sustainability and policy analysis from Indiana University's O'Neill School of Public and Environmental Affairs (SPEA), as well as a Bachelor's degree in Anthropology & African Studies from Macalester College in St. Paul, Minnesota—her home state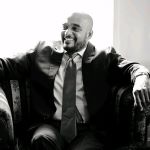 Arvis Layton joined the Board on May 2019. Arvis served as a Water & Sanitation volunteer in Gracias, Lempira, Honduras from 2003 to 2005. During his time in the mountains of Honduras, he worked with remote communities to design gravity-fed water systems. After COS, he lived in DC for 12 years before moving to Denver works in business development for a Federal contractor.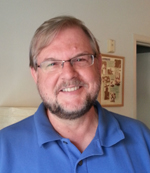 Randy Monson is both treasurer and has been the Membership Chair since 2008 and liaises with the Fort Collins RPCV community. He served as a TEFL teacher in Cote d'Ivoire from 1978-1980 where his lesson plans included improvised conversations between Bob Marley and Mohammed Ali. He still cultivates an extensive African music collection, though no longer dances to disco. Currently, Randy is CFO of Envirofit International, a social enterprise leading the development and distribution of clean cookstoves.
Suzanne Smith serves as the Advocacy Chair, starting in this role in May 2012. She head up many of the advocacy efforts for the RPCVs of Colorado, including organizing meetings with elected officials and encouraging members of the Peace Corps community to advocate on behalf of the Peace Corps program. Suzanne served as a Health Extension Volunteer in Mongolia from 2005 to 2007, where she enjoyed the cold winters but was always grateful for the warm summers. Suzanne now works for a Denver-based nonprofit that supports Community Health Centers.
Lauren Leary serves as the Northern Colorado Regional Representative, forming the group up in Fort Collins in 2020, and joining the state group on the Board in 2021. Lauren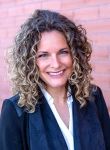 completed her Peace Corps service in Armenia from 2012-2014, where she was dual placed at the National Institute of Education providing methodology training to regional teachers, and supporting project planning efforts on economic development and youth projects at a local NGO, Syunik Development NGO. Her path since Peace Corps has been windy, getting her Masters in Sustainable Development: International Policy & Management with a focus in Monitoring & Evaluation from the School for International Training, and working at a variety of development organizations, but she now finds incredible joy working alongside a passionate team at the United Way of Larimer County as the VP of Impact.