The Denver Housing Authority in the Mariposa District is planning their 9Health Fair for Saturday, October 19th. They will be serving the Mariposa, North Lincoln, and Sun Valley communities. The 9Health Fair is the largest volunteer-driven, non-profit, preventive health and education fair in the nation. They are hoping to have around 100 volunteers that can serve as medical and non-medical volunteers during the fair to help with anything from Spanish interpreting, check-in, to helping with traffic flow.
If you are a new volunteer, click on Sign Up at www.9healthvolunteer.org
Complete all the profile questions

Make sure to click on Qualifications and complete all the questions; including the Volunteer Commitments and Values Waiver. You will not have access to any Volunteer Positions until completing this step.
If you upload a medical certifications document, you will need to wait approximately 24 hours for the 9Health Volunteer Engagement team to review it and approve. After approval of your certification, we will open your access to all positions.

Once your profile is complete, you will be able to click on the Events calendar, Volunteer Positions or specific groupings of volunteer positions (Non-medical, Medical or Lab) in order to find the positions that you want to register for. Our fair is called Mariposa/La Alma Rec Center. It will be held on Saturday, October 19th
Please be aware that you can "Filter by" many different fields in order to narrow down the number of volunteer positions you are viewing.
If you need support, contact the Volunteer Engagement team at 9Health: ve@9healthfair.org OR 303.698.4455 x2005
9Health will be hosting six in-person training sessions for medical and non-medical volunteers before the fair date to help everyone feel a little more prepared before the actual date. If possible, we ask for our volunteers to attend one of these. There will be a non-medical volunteer training next Tuesday evening 9/3 from 6-8 pm and a medical volunteer training next Wednesday evening 9/4 from 6-8pm. These will take place at the 9Health Fair office located at 1139 Delaware Street, Denver, CO 80204. The links to sign-up are below.
Non-Medical Volunteer Training
PLEASE REGISTER WITH RPCVCO AS A VOLUNTEER IF YOU ATTEND SO WE CAN HAVE AN ACCURATE COUNT.
Contact Arvis at serviceproject@rpcvcolorado.org with any questions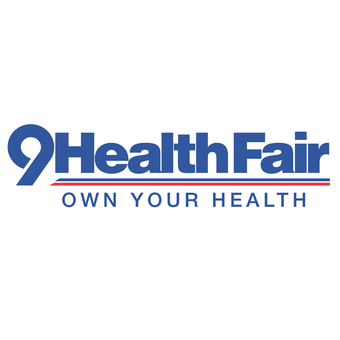 1325 W 11th Ave, Denver, CO 80204, USA