News and Announcements
Summer Kickball Team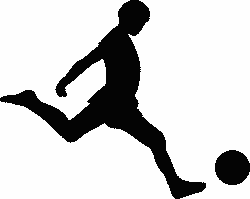 Hey all you RPCVs!  It is KICKBALL time!
I'm starting a cup-in-hand (every player must hold a cup with any type of beverage in it) kickball team to play in the KIFAC league.  Below is some information.   If you need more information, email me at This e-mail address is being protected from spambots. You need JavaScript enabled to view it or visit http://www.kifac.org/kickball.html
You can sign up today by visiting our registration page HERE

KIFAC:
We are a recreational, cup-in-hand-required league, not a competitive one. That means if you want to wear cleats, hit people in the head with the ball, and in general relive your high school athletic career, this isn't the league for you. We are all about having fun, socializing, and enjoying a sunny evening.
SUMMER LEAGUE
•  Game Dates:   June 11 - July 23 •
Games will be played on Tuesdays at 6pm at Cook Park, which is located at 7100 Cherry Creek S Dr  Denver, CO 80224
FORMAT
•  Teams play 1 game every week of the 7 week season, no playoffs
•  16 player minimum, but to account for absences, 17-20 are recommended
•  As a co-ed league, all teams must be 50% male, 50% female
•  All players must be at least 21 years old
COST
•  $60 per person which includes:
•  All league fees
•  A KIFAC t-shirt for every player
•  The most fun you've had in a long time!
---
Register for the 2013 Garden Kick-Off party and planting by visiting the event site HERE

For more information, please contact Casey Burnette, 303-330-2545, This e-mail address is being protected from spambots. You need JavaScript enabled to view it
View pictures from last year HERE

---
BUY A PRINT, SUPPORT ONGOING PEACE CORPS PARTNERSHIP GRANTS

To support Peace Corps Partnership Projects, please consider purchasing a print commemorating Peace Corps' 50th anniversary today! Click on the images below for more information.
---